It's an annual tradition since 2008—the Good, Bad, or Meh for Poker column!
The ground rules are as follows: we're looking for storylines and individuals with potential to grow the game and do good for the industry (i.e. an ambassador with a Dreyfusian willingness to self-promote and generally be an anti-Colman).
As always, because someone is "good" for poker or "bad" for poker doesn't necessarily mean that this person is a "good" person or a "bad" person. Many "Bad for Pokers" are some of the better human beings in the game. And many "Good for Pokers" turn out differently then we envisioned.
We just care about the growth of the game and what will resonate with a broader audience. That traditionally has somewhat hamstrung foreigners in these evaluations, as the U.S. is the key growth market segment in the industry. This is a bit different though–as we've got some flavor to the international dish at the final table.
Anyway, that's the essence of Good, Bad, Meh.
After consulting with many of our industry friends, here's the 2014 list.
Meh for Poker
Every frickin one of these guys. Fuckina.
Kidding, kidding.
Jorryt van Hoof – We actjually got some real sjupport for van Hoof. While we don't see an upcjoming "van Hoof Effect" on the horizon, one friend at an operator described him as a "sicko" and someone he even once considered signing.
Sure, his name sounds a little too much of Joran van der Sloot for our liking, but otherwise, he's fine. Within the so-called pokjer "media" circles he's got some fans. Pjopele love his online game. But he's neither here njor there for us, so he's in "Mjeh" for now.
Felix Stephenson – Whatever.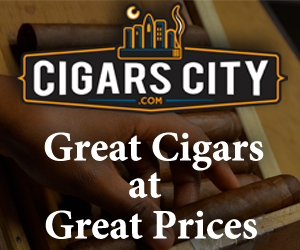 Bad for Poker
Again, we stress "Bad for Poker" doesn't mean this is a bad person.
William Tonking – Raise your hand if you want to see a 20-something U.S. American white guy who specializes in online cash games win the Main Event!
If we're trying to find a positive here, it's this: if Chris Berman replaced Norman Chad as the color guy at the final table, we'd be subjected to months of "Gulf of Tonking" nickname references. So at least we don't have to worry about that.
We polled 9 people total for their take on Good, Bad, Meh this year. Tonking was the only player among those we polled who no one mentioned at all–until the very last person. That's never a good sign. And he was named simply because he's from New Jersey and could be marketed there.
Somewhat related, but how has no New Jersey operator signed on The Situation yet? Isn't that the slam dunk of New Jersey endorsement deals? Or are we 4 years too late on that one?
Dan Sindelar – Raise your hand if you want to see a 30 year-old U.S. American white guy grinder win the Main Event!
Unlike Jason Alexander on a massage table with a male masseuse, there's just no movement with Sindelar. While some we talked to said he's "good" simply because he's a Nevada resident, so he could work on behalf of a Nevada operator (we call this the Tonking EffectTM, for Tonking's perceived New Jersey value)–it basically ends there.
Good for Poker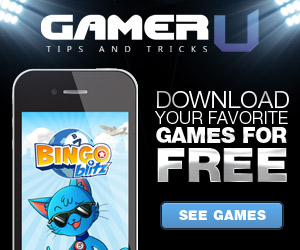 It's historic! It's unprecedented! The most goods we've ever had!
We're going a little out-of-the-box with the good this year. In part, because there are no real amateurs save maybe one (amateurs = good). In part, because this is an abysmal final table from a "mass audience" perspective.
Never always the optimists, we're finding the good in things this year. Why not.
William Pappaconstantinou – This guy was almost unanimously mentioned in the "good" category from those we polled.
Inventor of the Pappaconstantinou ContinuumTM, "Billy Pappas" brings a little something extra to the [final] table. He's a world class foosball player and champion. He has some good quotes. He looks marketable and relatable. Drunken fratboys may like him.
Pappaconstantinou probably isn't ushering in a new boom—but Ty Stewart and the WSOP folks are not going to be crying in their cornflakes if he wins. Unless he gets gauged earrings, we don't see Pappaposidfaskdjfas;lipo getting moved off the list. He's solid.
Martin Jacobson – A white guys in his 20's from Sweden? You bet your arsel!
Jacobson was the Day 1A chip leader. We joked at the time that he needed to "slow his roll" as you can't win a poker tournament on Day 1. We've since joked that if he proves us wrong, he will earn our permanent spite.
A quick dissertation on spite that some of you are well aware of already: we freaking love spite. It fuels us. Drives us. Makes us better people. It really does. Ask around. We've done truly epic work solely because of spite and spite alone.
Jacobson winning—and thus driving our spite through the roof—will be a great thing for poker. Sure, it may mean we end up incarerated, but who cares? We'll dedicate the next few decades to making Jacobson's life as difficult as possible, stabbing him in the front every chance we get, and being unapologetically unrepentant about it. Who doesn't want to see that?
Bruno Politano – Surprisingly, this 31 year-old Brazilian made nearly everyone's list that we polled. As one insider close to the broadcast said, he's going to make good TV. One poker media member said, "Guys with antics brought me in to the game. People don't change the channel [for guys like Bruno]." Two others pointed out that Brazil is a good growth market.
He's also the closest thing to an amateur in the field. Poker is a hobby for Bruno, as he spends his days as a drug lord an Adminstrator, whatever that is. He boisterous and fun (think a less annoying Humerto Brenes) and yeah, we're not changing the channel.
Mark Newhouse – Stiles!
Newhizzle is a divisive figure. There's no middle ground. Some think of him as just "bad." Some think of him as good. Many made the comment that "he's good simply because he can get out of make-up" or "that money will go right back into the poker economy."
Two others pointed out that Newhouse does the "poker is a game of skill" argument well (particularly if you ignore 2007-2012, cough cough).
Another pointed out that he's bad because he's got elements of the Greg Merson story going for him–minus the uplifting narrative.
It's actually because of the divisiveness that we're putting Newhouse in the "good" category. A "controversial" figure is usually an interesting one. And an interesting one makes good TV and spikes interest.
Plus, by making the final table again, Newhouse bumps Dennis Phillips and his consecutive Main Event titles* from the "most impressive recent Main Event back-to-back feat" list. Winning.
Andoni Larrabe – The Spanish Fly is our darkhorse for "Good" and we're all-in with him.
True story: Andoni (or The Spanish Fly) was kicked out of the Cosmopolitan for making out with a girl in the bathroom.
True story: The Spanish Fly has probably already slept with your girl, or is going to soon.
Right now, Andoni is probably in Ibiza pulling a Fredo twice daily, not even thinking about the final table.
Poker NEEDS a Spanish Gus Hansen. It's amazing we haven't had one yet. We need a lothario to rally behind. Someone capable of setting the forums ablaze by sleeping with [fill in the blank pro's girlfriend] simply because…he can.
Andoni is that guy. Or we're going to make him out to be that way. Why not. We need to make this final table a little more fun. Spanish Fly all the way.
* For new readers to the site, this is an old, on-going joke since 2009 when Dennis Philips *acted* like he won back-to-back titles.