this one have cause all sorts of forum chatter about WSOP champ Joe Cada potentially dating Jayde Nicole.

Like most rumors, this one is completely and utterly true not true.

First of all, Cada already has a hot girlfriend. Secondly, Cada told PokerRoad that he and Nicole are "just friends." And C, Nicole apparently was at the PCA with Entourage star Vincent Chase (we agree with the Sports Guy that Grenier should just permanently change his name to that).

Read more about this non-story here.

In somewhat related PCA news, Dario Minieri leads after Day 2 of the $25k High Rollers event. Get full chip counts here.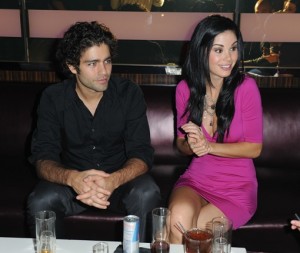 Photos like the above (snapped at the PCA party a few nights ago) and