The latest episode of This Week in Poker is now online here.
Packed show. Joining us on the phone was the man, the myth, the legend…black Phil Ivey…big sldick…and recent WPT champ Dwyte Pilgrim.
Also joining us was the poker community's most valuable natural resource, the omnipresent Kevmath (interview starts at 27:46).
Jess Welman was also in studio for the first time for headlines and to chime in on all topics.
Show notes/time-stamps below:
0:00 – Cold intro
0:51 – 1:53 – Show starts/guest intros and the Tina Fey of Poker Jess Welman joins us in the studio.
1:54 – 2:53 – Word from our sponsor: Full Tilt Poker's Doubles Poker Championship on GSN.
2:54 – 5:14 – Intro to our new sponsor – the Prage Tourism Bureau – with 5 reasons to visit Prague (including Tatjana Pasalic's Sharon Stone-Basic Instinct shot)
5:15 – 17:45 – Poker Headlines with Jess: Topics include why they call her Fetch, recap of the history-making WPT Borgata and Dwyte Pilgrim's win, the latest at the WSOP Europe, a Kentucky legal update and a WCOOP recap.
17:46 – 27:58 – The man, the myth, the legend Dwyte Pilgrim joins us via phone to talk about his WPT Borgata win, his Brazilian Jiu-Jitsu poker style, his sick tournament win record the past two years and why he still plays low-dough tournaments.
27:59 – 49:18 – The unveiling of Kevmath.
49:19 – We talk with Tatjana Pasalic in her London hotel room via a janky Internet connection.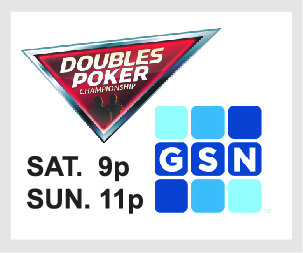 Thanks to all who thanked Full Tilt's Doubles Poker Championship via Twitter for sponsoring This Week In Poker. If you haven't done so yet, please do by tweeting:
"Thank you @FullTilt_WSOP Doubles Poker on @GSN for supporting @twi_poker #twipkr"