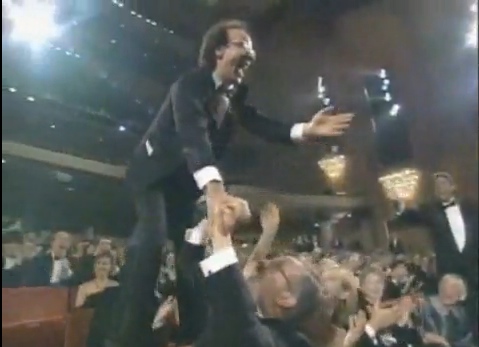 If you listened to our podcast yesterday, you'd know that we are now firmly in the "We hope Filippo Candio makes heads-up/wins the 2010 WSOP Main Event" camp.

Why?

Because (with apologies to Jess Welman, who first brought it up), he acts like the above when good things happen.

This is good, right?

Who doesn't love a wacky Italian?

In related news, Filippo Candio has doubled up through Jonathan Duhamel, and is now third in chips with around 30M. Duhamel, who is still chip leader, is now down to around 51M.

In further related news, Lady Luck didn't know what the fuck to do with Candio and Duhamel both all-in in a pot. Her head practically exploded.