The latest ep of This Week in Poker is now online. Watch it above, or on YouTube here, or download/subscribe on iTunes. Big thanks to our sponsors StormOnDemand.com, PokerVT.com and Full Tilt Poker's Doubles Poker Championship on GSN.
Another solid show yesterday as we discussed the 2010 WSOP Main Event Final Table and who of the November NineTM will be Good, Bad or Meh for Poker. Joining us in the studio to break it all down was pro poker instructor Alex Outhred along with his dog Broadway and a table full of ridiculously tasty food from the burger/beer joint he co-owns, Stout.
Joining us via Skype for most of the show was a saucy looking Jess Welman who took a break from the final table action at the WPT Foxwoods to deliver the news and chime in on the November NineTM discussion.
We also debuted a new Poker Strategy Segment with poker pro/Poker VT instructor Brian Rast answering viewer questions, and then, with Jason Calacanis in the studio with us, Rast broke down step-by-step a hand Jason recently played against Abe Mosseri and Doyle Brunson on the Big Game.
Show notes/time-stamps:
0:00 – Cold intro
0:35 – 7:46 – Show starts/intro show. We're eating burgers.
7:47 – 19:22 – Poker Headlines with Jess – A saucy looking Jess Welman joins us via Skype from Foxwoods to deliver this week's poker news including the latest from the WPT Foxwoods, WSOP Africa, WSOP Circuit Regional Championship in Hammond, Terrence Chan getting denied entry to the US, the bizarre Illinois online poker lawsuit and more.
19:23 – 28:53 – We handicap the 2010 WSOP Main Event November NineTM with Alex Outhred and Jess Welman
28:54 – 38:33 – Alex, Jess and Entities Colin and Chops declare who they think will be Good, Bad or Meh for Poker.
38:34 – 41:55 – Poker Metaphors Signifying You Have to Act Quickly Round with Alex Outhred.
41:56 – 53:24 – Poker Strategy Segment with Poker VT instructor Brian Rast. Jason Calacanis joins us in the studio and Brian Rast answers viewer submitted questions.
53:25 – Thorough analysis by Brian Rast of a hand Jason Calacanis played on the Big Game against Abe Mosseri and Doyle Brunson. Watch and learn.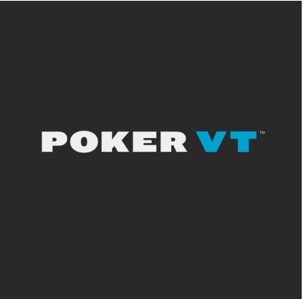 Thanks to all who thanked Full Tilt's Doubles Poker Championship and PokerVT via Twitter for sponsoring This Week In Poker. If you haven't done so yet, please do by tweeting:
"Thank you @FullTilt_WSOP Doubles Poker on @GSN for supporting @twi_poker #twipkr"
"Thank you @Poker_VT for supporting @twi_poker #twipkr"