The latest ep of This Week in Poker is now online. Watch it above, or on YouTube here, or download/subscribe on iTunes.
Must see show yesterday with lots and lots of ground covered plus our new Official Wicked Chops Poker Girl Victoria Moore skyped in from London.
Joining us in the studio was Victory Poker CEO Dan Fleyshman who talked about everything from his final table appearance at the WSOP Europe Main Event and the recent Andrew Robl vs. Tony G. and Daniel Negreanu drama to patching November Niners, the growth of Victory Poker this year, the Washington State shut out and online poker legislation.
We also talked with November Niner John Racener via skype to hear what he's been doing to prep for the WSOP Main Event final table, the song he picked to come out to and why he's ready to be poker's next ambassador.
Finally, joining us via skype was longtime FOWCP Phil Gordon, who's one of the finalist in Full Tilt's Double Poker Championship and just placed 25th in the World Bridge Championship. Phil talks about the unique format of the new poker TV show plus dishes on the feud between Full Tilt and PokerStars, the value of WSOP Europe bracelets and who he's picking to win the Main Event.
All that plus Jess Welman delivers the Poker Headlines for the week including a recap of the WPT Fest al Lago and WSOP-Circuit event in Hammond, IN.
Show notes/time-stamps:
0:00 – Cold intro
0:47 – 2:38 – Show starts/intro show. We're wearing make-up.
2:39 – 12:04 – Poker Headlines with Jess Welman.
12:05 – 25:23 – Our interview with Victory Poker CEO and WSOP-Europe Main Event final tablist Dan Fleyshman.
25:24 – 32:29 – The ridiculously hot British model Victoria Moore joins us from London. No idea what we talked about (vaguely recall something about her pillows) but you should buy her calendar here.
32:30 – 36:57 – Back to Dan Fleyshman, this time talking about online poker legislation.
36:58 – 43:56 – Our interview with November Niner John Racener.
43:57 – 47:48 – Back to Dan Fleyshman again, this time about patching up the November Niners.
47:49 – 51:25 – Word from our Sponsors: StormOnDemand.com, PokerVT.com and Full Tilt Poker's Doubles Poker Championship on GSN.
51:26 – 1:01:03 – Our interview with Phil Gordon.
1:01:04 – We wrap up with Dan in the studio including a Poker Metaphors Signifying You Have to Act Quickly Round.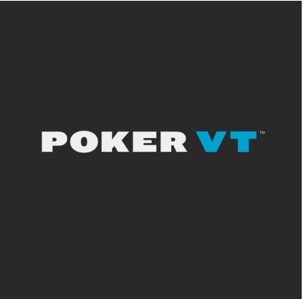 Thanks to all who thanked Full Tilt's Doubles Poker Championship and PokerVT via Twitter for sponsoring This Week In Poker. If you haven't done so yet, please do by tweeting:
"Thank you @FullTilt_WSOP Doubles Poker on @GSN for supporting @twi_poker #twipkr"
"Thank you @Poker_VT for supporting @twi_poker #twipkr"