Latest This Week in Poker is now archived online. Watch it above, or on YouTube here, or download/subscribe on iTunes.

This week's show included a lengthy interview with featured guest Mike Sexton, a cameo from Daniel Negreanu to discuss PokerVT, MAXIM Hometown Hottie finalist and WPT Royal Flush Girl Melanie Iglesias, and a discussion with Matt Parvis about Poker News and the role of poker media.

All that plus the Tina Fey of Poker Jess Welman delivers this week's big poker headlines.

Show notes/time-stamps below:

0:00 – Cold intro

0:46 – 1:50 – Show starts/intro show and Mike Sexton.

1:51 – 6:32 – Word from our sponsor: PokerVT from special guest Daniel Negreanu.

6:32 – 7:02 – Word from our sponsor: Full Tilt Poker's Doubles Poker Championship on GSN.

7:03 – 16:18 – Poker Headlines with Jess Welman: Scott Montgomery getting robbed; new poker comedy called Whales; WSOP Circuit in Indiana; real money Rush Poker on Droids and more.

16:19 – 38:00 – Interview with Mike Sexton starts. Discussions include the latest WPT season (including Dwyte Pilgrim's recent win); how the WPT London event has the best final table (play-wise) they've ever had; Matt Savage's comments on the value of WSOP Europe bracelets; his victory in the 2006 WSOP Tournament of Champions; if PartyPoker will get back in the U.S. market; if we'll see him on Dancing with the Stars and more.

38:01 – 48:16 – Skype interview with Melanie Iglesias.

48:17 – 1:00:41 – Skype interview with Poker News editor-in-chief Matt Parvis on the role of poker media, the company's recent layoffs, response to criticism regarding PN's tournament reporting and more.

1:00:42 – Closing with PokerVT instructional clip.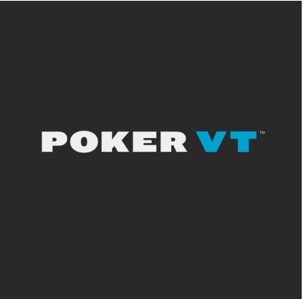 Thanks to all who thanked Full Tilt's Doubles Poker Championship and PokerVT via Twitter for sponsoring This Week In Poker. If you haven't done so yet, please do by tweeting:
"Thank you @FullTilt_WSOP Doubles Poker on @GSN for supporting @twi_poker #twipkr"
"Thank you @Poker_VT for supporting @twi_poker #twipkr"