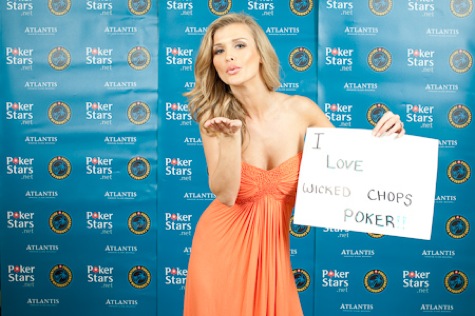 Wow. Wicked Chops Poker is five years old today.
We remember it like it was five years ago: The site goes live…we email our list-serv of home gamers and soccer teammates…"holy crap we got 100 uniques today!" Don't remember much else, actually.
Anyway, we've got some cool things lined up that we'll announce over the next few days. In the meantime, BELOW THE FOLD is a very NSFW video of Vikki Blows going topless for a German TV show (you'll need to register a Daily Motion account to view…we had it above the fold but then saw if you are registered, you get a very naked girl for the video thumbnail…whooops).
Vikki Blows – taff 2010 pro7 –
NSFW!