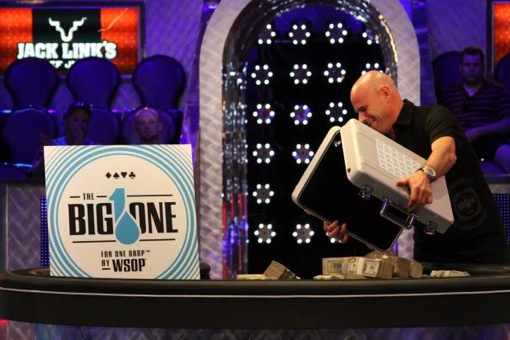 We love it when anything sells out (bands, TV shows, or poker tournaments). And as unabashed fans of big buy-in events, we're very glad to see that the WSOP $1M buy-in OneDrop charity event has sold out.
A total of 48 entrants are confirmed. This means first place will pay out $18.3M, or $6M more than when Jamie Gold when the 2006 WSOP Main Event. Second will haul in just over $10M. Third will score over $4M.
About 18 or 19 of the entrants would fall more into the "business person" than "poker pro" category. Looking at the field, you'd have to list the favorites as guys who have historically performed well in high-stakes events, including Sam Trickett, Daniel Negreanu, Phil Ivey, Erik Seidel, and Dan Shak.
Get a full run down of the players here. Watch coverage of the event on Sunday.